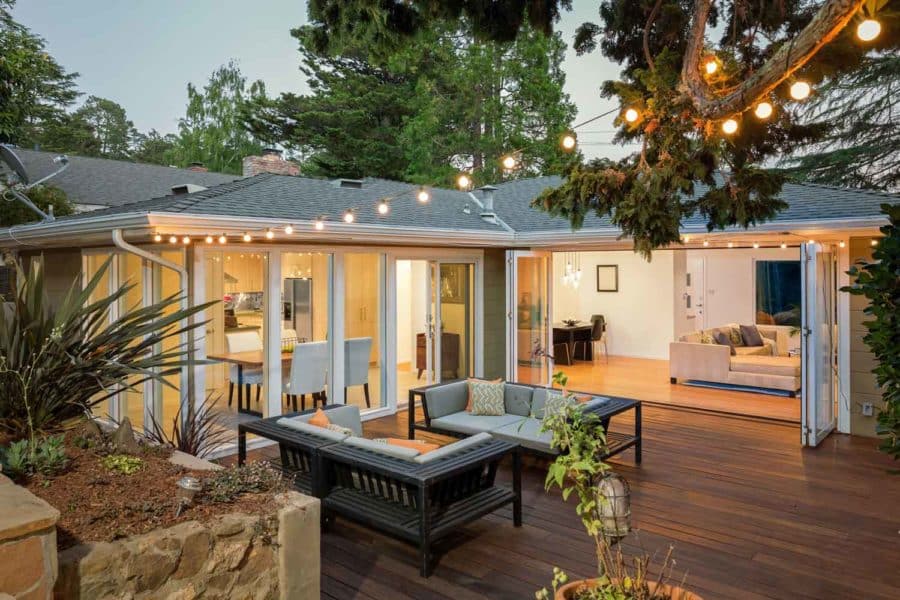 As the holiday season draws near, you'll likely have more people at your home. Couple this with an early sunset, and the vast majority of your family and friend get-togethers will likely happen under the cover of darkness. For this reason, outdoor lighting is essential in keeping guests to your Nashville home safe.
Landscaping lighting professionals typically recommend pathway lighting. These are spaced strategically to maximize safety and visual appeal. Your outdoor lighting can help you achieve whatever exterior ambience you desire so that your home looks welcoming and attractive day and night. There are many styles to choose from, so you will never have to sacrifice your design dream for safety.
Your entry points should also be well lit, and pathway lights can help you achieve this as well. Specialty fixtures may be anchored into the ground to shed light upward on walls, doors, and archways into your outdoor entertainment area. Another option here is overhead lighting, which shines downward. These outdoor lighting fixtures can be placed on your home or even in the trees. You can even combine pathway and overhead lighting to create a truly unique feeling once the sun goes down.
If you have steps and stairways, you'll benefit from outdoor lighting even more. Pathway lights create contrast, so your visitors can easily see where and when to step. If you do not like the shadows created by pathway lights, you can also utilize tread lighting or overhead lighting to create a brighter, better lit area up and down stairs. Step and stairway lighting is especially important if you have visitors that may already suffer with vision or mobility issues.
Although you are familiar with your home and its exterior layout, pathway lighting is a great way to help your guests feel confident as they navigate unfamiliar territory. Appropriate lighting is the best way to reduce accidents and injuries caused by missed steps, uneven concrete, and cracks in the walkway or patio. You never know when your outdoor lighting may keep you from having to file an injury claim with your home insurance company.
Another important benefit of outdoor lighting in Franklin is that it can keep your home safe from burglars and vandals. A poorly-lit home is a much easier target than one where criminal activity is easily seen thanks to landscape lighting. 
Ask your outdoor lighting specialist today about landscape pathway lighting to keep your home and its visitors safe and sound. Our light fixtures are manufactured in the US, and we use the best LED products available on the market today. Lumenate works with home and business owners in Franklin, Brentwood, Nashville, Mount Juliet, and more, and we offer a free design consultation. You are never under any obligation, but once you see what outdoor lighting can do for you, you may wonder why you haven't installed it before.
Contact Lumenate today, and see why we have a five-star rating.