0

+ years of experience

We've completed thousands of landscape lighting projects!
0

%
local

the top lighting experts in Middle Tennessee
Our Top
Services
We offer a variety of services, such as landscape ,architectural, holiday, event, and commercial holiday lighting.
0

% certified
experts

Our licensed install specialists have completed thousands of successful projects.
See Some Of Our Past Work
Schedule an On-Site Visit
Schedule an On-Site Visit
Visiting your site allows us to understand exactly what you're looking for and answer any questions you may have regarding your landscape lighting. We use these details to provide creative lighting solutions unique to your home or business.
Get a Quote
We'll send an initial proposal within 24 hours of our site visit. The proposal is inclusive of design, product, and installation. If you prefer to just acquire one of our designs, we are happy to accommodate your request.
Light up Your Space
After we receive a signed proposal, we schedule your installation and flawlessly execute the vision we helped you create. We complete nighttime demonstrations and make any necessary post-installation adjustments to make sure your landscape lighting design is perfect.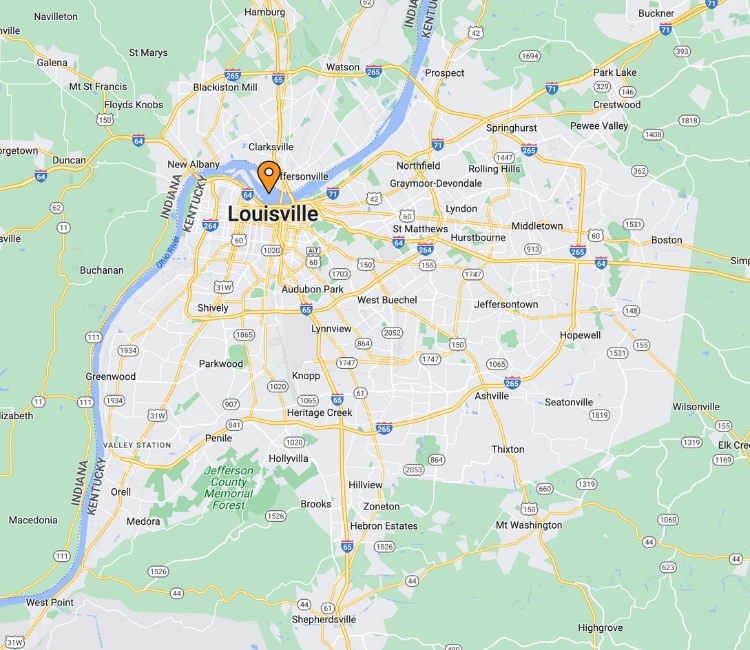 Landscape Lighting | Outdoor Lighting | Lumenate
Elegant and Artful Illumination
Let Lumenate bring out the true beauty of your home with elegant outdoor lighting in Nashville. We will provide you with a custom lighting design and carefully selected illumination, full installation, and 24-hour maintenance. We know you don't want to be an expert in outdoor lighting. You know that everything you need is not just one place For this reason, we are here to help you with all your outdoor lighting needs. We have a team of experts who will install and set up your lighting, and you can call us when you need more information or advice. With your outdoor lighting project, we are here to help. That is our goal. Providing premium services to those who seek the best available.
Lumenate 6205 River Oaks Ct, Brentwood, TN 37027, United States
Phone Number: (615)-323-3124
Louisville: (502)-208-4066
Hours: Monday - Saturday, 8:00 AM - 6:00 PM
Nashville's iconic landmarks are a testament to the city's musical past. You can go see music's roots at the Country Music Hall of Fame Museum, the Ryman Auditorium, and the Grand Ole Opry. The Ryman is one of the country's favorite music venues and has live performances three nights a week. RCA Studio B was Elvis Presley and Dolly Parton's preferred recording studio.
Driving Directions to Brentwood, TN from Nashville International Airport (BNA):
Take Terminal Dr to I-40 W
5 min (2.0 mi)
Continue on I-40 W. Take I-440 W and I-65 S to TN-254 W/Old Hickory Blvd. Take exit 74B from I-65 S
13 min (12.1 mi)
Continue on TN-254 W/Old Hickory Blvd. Drive to River Oaks Ct in Brentwood
6 min (2.7 mi)
Outdoor lighting
Outdoor lighting is the use of light fixtures outside a building, often to illuminate walkways, paths, gardens, or other features. Outdoor lighting may also be used to illuminate monuments and signs.
The most common form of outdoor lighting is the lamp post or street light, which is designed to illuminate a large area at night. The earliest lamps were fueled by olive oil, but as time progressed and kerosene became more readily available, these became popular fuels for outdoor lighting. Kerosene lamps have been largely replaced by more efficient technologies such as incandescent light bulbs and fluorescent tubes. Halogen lamps have also been introduced in recent years as an alternative to incandescent bulbs, although they are more expensive than standard fluorescent lights or LED lights
Garden outdoor lights
Garden outdoor lights are usually fitted with solar panels so that they can be placed anywhere in the garden without having to worry about having access to electricity supply. Garden outdoor lights can be used for many purposes including illuminating your patio area and walkways through your garden or even around your swimming pool area for safety reasons.
Reviews:
It's a great local company with great people. See why we are the top landscape lighting company in Nashville.
"If you're looking for a way to best accentuate the look of your home at night or make your outdoor living space more enjoyable I strongly recommend you contact Luther at Lumenate. It was apparent that he isn't just another guy who installs lighting... he's a true Lighting Designer who understands the most important design features of your home and brings a professionalism to the process of making your home really stand out after dark." - Kevin Michelson
"FANTASTIC experience with Lumenate! We did a large backyard project that included adding multiple landscape and hardscape lights. Luther was great to work with from the planning phase until the very end. He brought great ideas to us to consider and was able to walk us through a demo on site that helped shape our decisions. We couldn't be happier with the finished project and would highly recommend this company to any of our friends and family." - Rod Riley
More Facts:
Landscape lighting is a beautiful and cost-effective way to enhance your yard and enhance the value of your home. Whether you want to illuminate trees, shrubs, flower beds or paths, landscape lighting can provide an elegant glow that will make your yard feel more welcoming at night.
Landscaping lighting is also an excellent way to highlight plants and trees during the day. The right lights can create magical effects when placed under leafy canopies, lush ferns or flowering vines.
You may have heard about landscape lighting from friends or neighbors who've had their yards professionally lit. If so, you're probably wondering how much it costs and how long it takes to install these systems.
The right landscape lighting can add a whole new dimension to your outdoor living space.
Landscape lighting is a great way to add light to your outdoor living areas. You can illuminate pathways, walkways and other areas of your property. This will help you see the area better when it's dark out, while also adding a sense of security to your home.
Landscape lighting has been around for centuries. The ancient Egyptians used lanterns with candles for outdoor lighting. In China and India, torches were lit to light pathways through the garden at night. The Greeks used oil lamps to light their gardens at night. The Romans created elaborate fountains to make their gardens more interesting at night.
In the 18th century, landscape lighting was used to create romantic settings for parties and balls at country estates during evenings and nights. Modern landscape lighting uses electricity or gas powered lights instead of candles or oil lamps.
Landscape lighting adds ambiance and beauty to any setting. It can help brighten up a party or just provide a warm glow in your yard at night. It's also an easy way to make your home look more attractive from the street during the day and at night.
There are many different types of landscape lighting fixtures on the market today, including spotlights, floodlights, path lights and more. Each type of fixture has its own benefits and drawbacks depending on what you're looking for in terms of performance and style.
Landscape lighting design is essential if you want to create a stunning landscape at night. Landscape Lighting Designers have a wealth of experience in creating beautiful outdoor living spaces that are illuminated by a combination of both natural and artificial light sources. They will take into account the style of your home and the existing landscaping when designing their plans.
Landscape lighting installation
After you have had your landscape designed, you can then install the lights yourself or hire an electrician who specialises in installing electrical systems outdoors to do it for you. Once installed, these lights illuminate pathways and gardens so that they look stunning at night as well as during the day
If you're worried about electrical safety, our landscape lighting offers safe alternatives like solar-powered lighting. These lights are powered by battery or rechargeable batteries so there's no need for an electrician or wires. The best part? They're totally maintenance free!
You may have found us by searching for some other common Lighting Categories:
outdoor Lighting
Landscape Lighting Professionals
Outdoor Lighting Specialists
Best Landscape Lighting Companies
Some other important pages:
Landscape Lighting Brentwood TN
Landscape Lighting Nashville TN
Landscape Lighting Franklin TN
Outdoor Lighting Louisville KY
Other cities near Nashville TN:
Dickson, Goodlettsville, Belle Meade, Nolensville, Clarksville, Lebanon, Mount Juliet, Murfreesboro, Gallatin, Franklin
Zip Codes near Nashville TN:
37201, 37202, 37203, 37204, 37205, 37206, 37207, 37208, 37209, 37210
Neighborhoods in Nashville TN:
Wedgewood-Houston, Nashville / West End, Nashville / Midtown, Nashville / Gulch, Nashville / East Nashville, Nashville / Berry Hill, Nashville / Demonbreun Hill, Nashville / Downtown, Nashville / 8th Avenue S, Nashville / Hillsboro Village, Nashville