0

+ years of experience

We've completed thousands of landscape lighting projects!
0

%
local

the top lighting experts in Middle Tennessee
Our Top
Services
We offer a variety of services, such as landscape ,architectural, holiday, event, and commercial holiday lighting.
0

% certified
experts

Our licensed install specialists have completed thousands of successful projects.
See Some Of Our Past Work
Schedule an On-Site Visit
Schedule an On-Site Visit
Visiting your site allows us to understand exactly what you're looking for and answer any questions you may have regarding your landscape lighting. We use these details to provide creative lighting solutions unique to your home or business.
Get a Quote
We'll send an initial proposal within 24 hours of our site visit. The proposal is inclusive of design, product, and installation. If you prefer to just acquire one of our designs, we are happy to accommodate your request.
Light up Your Space
After we receive a signed proposal, we schedule your installation and flawlessly execute the vision we helped you create. We complete nighttime demonstrations and make any necessary post-installation adjustments to make sure your landscape lighting design is perfect.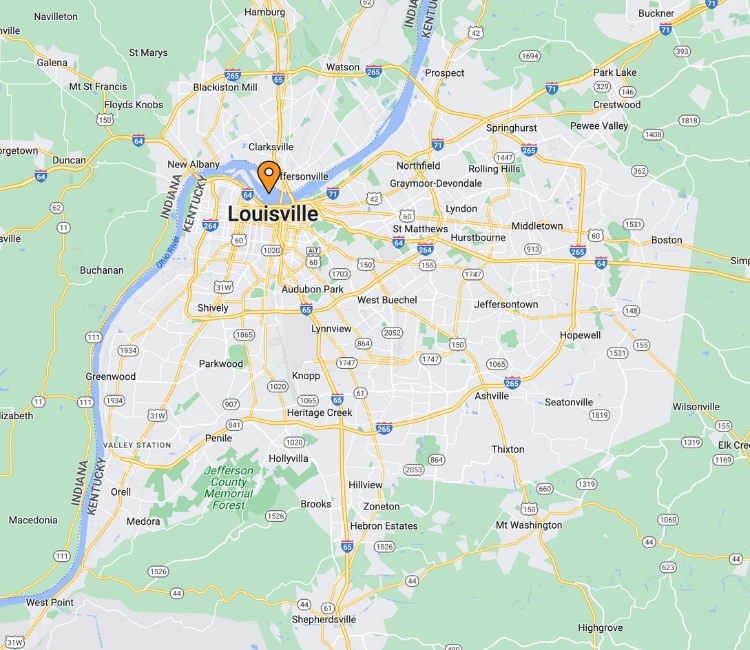 Landscape Lighting

 Franklin TN | Lumenate
Elegant and Artful Illumination
Lumenate is a family-owned business dedicated to providing our clients in Franklin TN with an elegant and artful landscape lighting. Our expertise is specific to our region because we were founded right here in the Nashville/Brentwood area, and we are deeply committed to the beautification and success of its neighborhoods and businesses. That's why whatever your specific lighting needs, you can always expect Lumenate to deliver the type of quality craftsmanship our city deserves.
Lumenate 6205 River Oaks Ct, Brentwood, TN 37027, United States
Phone Number: (615) 566-1639
Louisville: (502)-208-4066
Hours: Monday - Saturday, 8:00 AM - 6:00 PM
When it comes to creating an inviting and beautiful outdoor space in Franklin, TN, landscape lighting can make all the difference. Adding landscape lights to your property can enhance its natural beauty and create a welcoming ambiance for guests and visitors.
Low voltage lighting is a popular choice for landscape lighting in Franklin. This type of lighting is energy-efficient and provides a soft, warm glow that adds to the natural beauty of your outdoor space. With low voltage lighting, you can highlight features such as trees, shrubs, and water features, and create a stunning focal point for your property.
Landscape lighting in Franklin can also improve safety and security on your property. By illuminating walkways, stairs, and other potential hazards, you can prevent accidents and ensure that your guests can navigate your outdoor space safely. Additionally, landscape lights can deter intruders and provide peace of mind for homeowners.
When it comes to choosing the right landscape lights for your property in Franklin, there are a variety of options available. From spotlights and floodlights to path lights and deck lights, there is a type of lighting to fit every need and preference. You can also choose from a range of styles and finishes to match the aesthetic of your home and landscaping.
Many homeowners in Franklin opt to work with a professional landscape lighting company to design and install their lighting system. These experts can help you create a custom lighting plan that fits your needs and budget, and ensure that your lights are installed safely and properly.
In conclusion, landscape lighting can be a wonderful addition to any property in Franklin, TN. From improving safety and security to enhancing the natural beauty of your outdoor space, the benefits of landscape lights are numerous. Whether you choose low voltage lighting or another type of lighting, working with a professional can help you create the perfect lighting plan for your property.
Driving Directions to Brentwood, TN from Franklin, TN:
Take Terminal Dr to I-40 W
5 min (2.0 mi)
Continue on I-40 W. Take I-440 W and I-65 S to TN-254 W/Old Hickory Blvd. Take exit 74B from I-65 S
13 min (12.1 mi)
Continue on TN-254 W/Old Hickory Blvd. Drive to River Oaks Ct in Brentwood
6 min (2.7 mi)
Reviews:
It's a great local company with great people. See why we are the top landscape lighting company in Franklin, TN.
"If you're looking for a way to best accentuate the look of your home at night or make your outdoor living space more enjoyable I strongly recommend you contact Luther at Lumenate. It was apparent that he isn't just another guy who installs lighting... he's a true Lighting Designer who understands the most important design features of your home and brings a professionalism to the process of making your home really stand out after dark." - Kevin Michelson
"Luther was an absolute delight to work with for my wedding day. He took the time to go see the venue, show me different lights and did a beautiful job! I can't wait to recommend him to all my friends for lighting needs!" - Erica Marsan
"FANTASTIC experience with Lumenate! We did a large backyard project that included adding multiple landscape and hardscape lights. Luther was great to work with from the planning phase until the very end. He brought great ideas to us to consider and was able to walk us through a demo on site that helped shape our decisions. We couldn't be happier with the finished project and would highly recommend this company to any of our friends and family." - Rod Riley
You may have found us by searching for some other common Lighting Categories:
Best Franklin TN Landscape Lighting Companies
lights
exterior lighting
lighting
outdoor landscape lighting
Franklin TN Outdoor Lighting
Some other important pages:
Landscape Lighting Brentwood TN
Landscape Lighting Nashville TN
Landscape Lighting in Franklin Tennessee
Outdoor Lighting Louisville KY
Other cities near Franklin TN:
Brentwood, Spring Hill, La Vergne, Nashville, Smyrna, Columbia, Mount Juliet, Murfreesboro, Gallatin, Lebanon
Zip Codes near Franklin TN:
370201, 370202, 37203, 37024, 37027, 37064, 37065, 37067, 37068, 37069
Neighborhoods in Franklin TN:
Ashton Park, Franklin / Barrington, Franklin / Chardonnay, Franklin / Delta Springs, Franklin / Henley, Franklin /Ivan Creek, Franklin / Leeland, Franklin / Westfield Estates, Franklin / Yorktown, Franklin / Tap Root Hills, Franklin